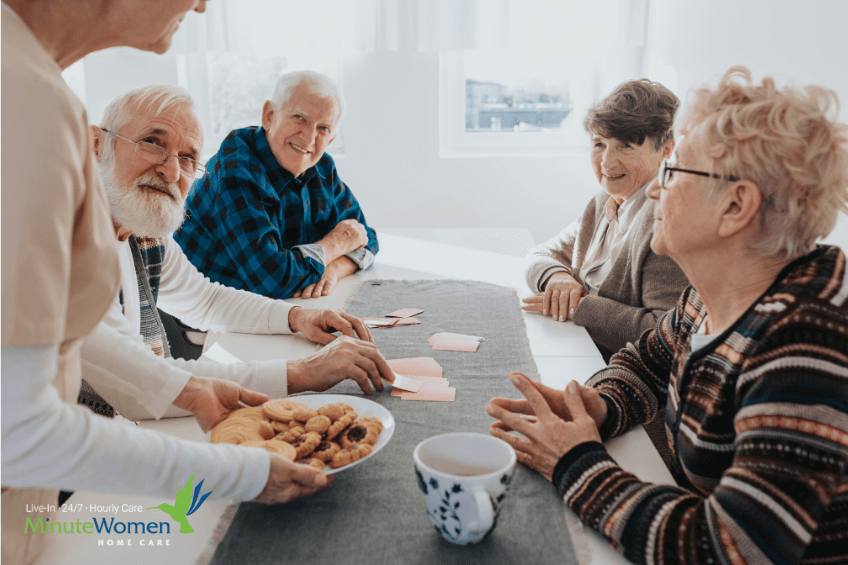 How should you compare assisted living vs. home care? And how do these services provide care to seniors? Many people consider assisted living facilities and home care agencies to be competitors.
Many families debate between home care and an assisted living facility for their parents, but this does not mean competitors. These two types of senior care provide different services.
Assisted livings vs. home care, in the end, is a fallacy because neither can provide the services the other can.
This article will discuss the differences between assisted living communities vs. home care agencies in a few key areas:
Senior Care Services
Many families sit at the kitchen table and discuss what is better for their parents regarding aging-in-place care. Short of going to a nursing home, there are three options available.
Your family will provide care.

You intend to hire private caregivers.

You plan to move your parent into an assisted living community.
For most families, option one is difficult as they raise children of their own and have a career to prioritize. Families now live further away from one another than past generations. Children will move away from home, or seniors will retire to warm climates that isolate them, making family caregiving impossible.
This trend pits assisted living vs. home care services, and there are quite a few major differences between these services.
Assisted Living Facilities (ALFs)
Assisted living communities are known as social models of care. The primary goal of an assisted living is to engage seniors and have a community. The assisted living centers around having a social atmosphere. For example, apartments are usually on the smaller side, with 300-400 square foot rooms. Enough for a bed, small living area, bathroom, and kitchenette.
Assisted living communities focus on social gatherings, with many events on the calendar each day. Bingo, dances, entertainment, and food-related events are all scheduled to have seniors interact with one another.
What an assisted living does not provide is direct one-on-one care for long lengths of time. They will help for an hour in the morning and then in the evening, but if your parent starts to need more than that, the assisted living will recommend hiring private home care services, like Minute Women.
This research is important when considering which is best for your parent. According to the AARP, the average length of stay in assisted living is two to three years. As such, assisted living may not be the best choice if your parent already needs one-on-one care.
Private Home Care
What home care provides is one-on-one direct care. You are paying to have a caregiver at your parent's side if anything goes wrong or they have any needs. Think of a caregiver as a lifeguard, they may not always save people from drowning, but they are always on watch.
On the other hand, assisted livings can not provide the services that a home care agency can. They do not provide 1:1 care, so if your loved one has a stroke, repeatedly falls, or is no longer safe on their own, then the assisted living will talk to you about hiring an agency.
Above all, home care does not provide the social model that an assisted living can provide. We can talk, interact and bring your parent to events, but fundamentally we aren't a social model. We are a direct care model.
There is no competition between an assisted living and home care agency for our services, as we both provide different services that complement one another.
The Costs of Senior Care
The cost of an assisted living vs. home care agency is easier to compare than the two providers' services, but you are paying for two different services.
An assisted living facility is providing room and board, activities, and some light one-on-one care. A home care agency is only providing one-on-one care.
The average cost of assisted living in Boston is $6,100 per month. At the same time, the average cost of 35 hours of care per week over a month is $4,550. That is a significant price difference, but also recognize that the cost would be much more expensive if your loved one needed 24/7 care. When it comes to home care services, the cost can vary significantly depending on how much care is needed.
Keep in mind that if your loved one needs more than a few hours a day of help, you should consider hiring outside help from an agency. We have worked with families who moved mom into an assisted living community, sold the house, and then had a stroke. The assisted living required around-the-clock care, or she would need to leave the community and move into a nursing home.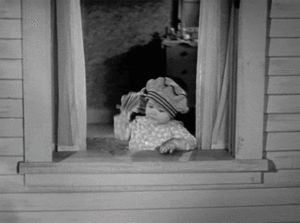 Home Care Agency Billing – How Does It Work?
These families feel like they are throwing money out the window paying for both the assisted living and home care concurrently because their parent is no longer appropriate for the assisted living without private home care.
No one can predict the future. The point is for you to know what could happen and to stay prepared if it occurs. These situations cause people to think it's assisted living vs. home care agencies when we are working together in reality.
Rest assure that the assisted living community assesses potential new residents before they move in. A nurse comes to the home to assess the potential resident to ensure they benefit from the assisted living communities' services.
Home care costs charge by the hour. The more hours you need per week, the more consistency you will have with your caregiver. The fewer hours, the less consistency.
Many home care agencies have minimum hours required per block and week. Minute Women require five-hour blocks of time with a minimum of fifteen hours per week. So agencies ask for more, some less.
Understand that the fewer hours you request, the higher turnover in caregivers you will experience, regardless of the agency you decide to hire.
Assisted Living vs. Home Care – Pros and Cons
There are some stark differences in the pros and cons of senior care, especially in a post-COVID world.
Assisted Living Facilities (ALFs)
A small amount of 1:1 care

Lots of activities and events
Lack of personalized care

Must have 1:1 care for declining residents who are no longer appropriate

COVID measures were difficult, isolating, and tough on families.

COVID – good testing, but many different people in and out of the building
Private Home Care
Can help keep mom out of the nursing home

Lifeguard assistance, always there in case emergencies occur

COVID – Can see parents and visit when you like

Moderate hours are less expensive than ALFs

Get to stay in their home

Fewer people in and out of the home compared to ALFs
High-hour cases are expensive

Lack of social engagement compared to ALFs

COVID – not guaranteed to reduce infection
Key Takeaways
The real question is which is better for your parent and where do they want to age? In the end, the decision of assisted living vs. home care services isn't about which is better than the other. There are pros and cons to assisted livings vs. home care services, as some wish to stay home while others want to be in a social community.