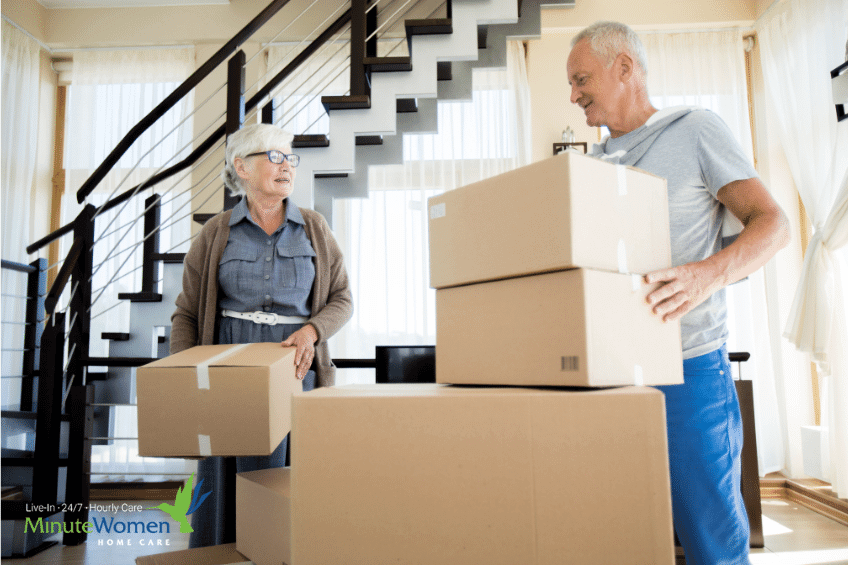 Senior housing was battered by the pandemic, leaving seniors forced into isolation for extended periods. Imagine being alone in a 250 square-foot room for twelve months, feeling like you are in prison.
That is how hundreds of thousands have felt over the last 16 months.  These buildings exist to entice their residents into the community to interact, be social, and enjoy others' company. All that backfired when the pandemic started.
While hopes are high, there is still a reason for concern.
Signs are pointing to a status quo for 2021 with continued lockdowns, social distancing, and restrictions. A rally in senior housing is unlikely this year.
How Is Senior Housing Going to Adapt?
Senior housing has been expanding and building new communities for decades. In the Boston area, there are multiple communities per town. Many of these communities are only 50-70% occupied. In other words, every third or fourth community could consolidate into other communities.
The future isn't so bright.
COVID will continue for 2021, potentially leaving 2022 as a full recovery year (hopefully). If the vaccine is only 80-90% effective, this leaves 10-20% of people who can still get sick. Who do you think those "people" will be?
At-risk seniors, the very seniors who reside in senior housing communities.
If COVID becomes similar to the flu, where annual vaccinations for new variants are required, does this mean there will be outbreaks each winter?
The fear of annual outbreaks, deaths, and mandatory isolation will cause families to reconsider if senior housing is right for them, slowing their recovery or even preventing it from ever happening.
Additionally, if the vaccines are effective but not perfect, seniors are likely the population that will indefinitely be at-risk each winter when the outbreaks occur.
Recovery for these communities is not guaranteed, and I propose consolidation and contraction are likely to occur before an immediate bounce-back. There will be a hangover effect of families who are still apprehensive about moving their at-risk parent into a community.
What family wouldn't be concerned about their loved one moving into senior housing after what has happened in the last twelve months?  
Indefinite isolation

Not seeing your parents for months

Risk of death

Dying alone

The mental and physical decline from isolation and lack of exercise
So there is going to be a lot to consider when deciding what the right move is. Especially for the traditional side of senior housing.
The Challenges of Dementia
For many families whose parents have dementia, the decision is a bit easier. They can't care for their parent anymore, and they know the disease is only going to progress and make things harder.  Moving their parent into a community that specifically focuses on that disease provides everyone with a better quality of life.
Additionally, their parent has a disease that is going to cause them to die. Many with dementia may no longer recognize their own family, and their quality of life is already suffering.  So the risk of dying from COVID is somewhat mitigated because they are on that journey already.
While that might sound terrible to say, you would be surprised at how many families are relieved when their loved one dies after a decade-long journey with dementia.  I have heard numerous times, "My mom died a long time ago. I was caring for the body."
For the traditional side, it is going to be a long road ahead. Those families have more options, and many seniors who in the past were open to senior housing are now refusing and wish to age in place no matter what. 
Senior housing has a long road ahead before it reaches the light at the end of this tunnel. In the meantime, we can find you a caregiver that can provide your mom or dad with quality care right at home. Above all, we provide peace of mind that someone is there to watch over your parents.
Connect With Me
Subscribe To My Podcast