---
Fall Prevention for Lexington, MA Seniors
Fall prevention services are regularly requested by our clients.  Falls are the leading cause of injury to seniors, accounting for 87% of fractures and 25% of hospital admissions. One-third of seniors will experience a fall in any given year, with the majority of these falls taking place at home.
Age, physical changes, health conditions, and even some medications can increase the odds of a fall. Fall prevention is a critical way to keep those at risk healthy and safe.
There are many measures you can take to significantly reduce the odds of an elderly family member falling at home.  As part of Minute Women Home Care's mission to keep your loved ones safe.
If you are interested in a friendly conversation about your needs and how we might help call today, 781-862-3300
We're also dedicated to education. See below for some fall prevention tips from our experienced caregivers.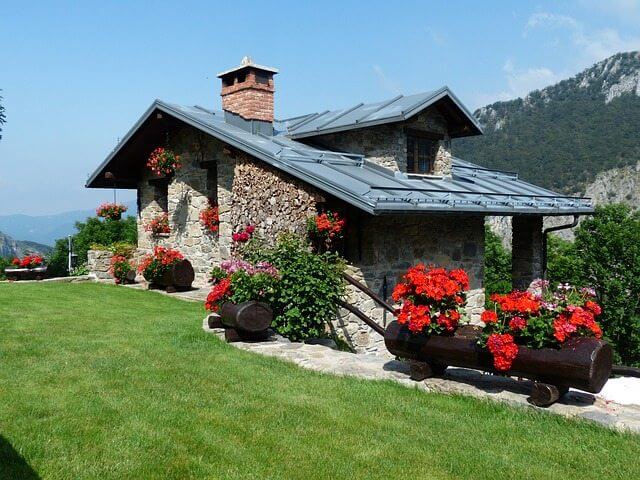 4 Rooms Where Falls Occur Most Often
One of the biggest threats for seniors who live alone is falling.  They happen often and in many cases,  seniors can be left alone, injured, and unable to get help for hours or days.  Too often these falls result in death.  
With National Fall Day occurring September 25 it is a great opportunity to go over where falls occur.  Also, you will learn, how you can prevent falls, so your loved one stays safe in their home for years to come.
Facts About Falls
We will go room by room with the most common areas where people fall, but first let's go over how dangerous a fall can be.
87% of all fractures for seniors are because of falls

Falls account for 25% of all hospital admissions, and 40% of all nursing home admissions 40% of those admitted do not return to independent living; 25% die within a year.

1/3 of the population of 65 fall each year 

Falls and Dangerous Zones In the Home
Kitchen 
Since water can drip on the floors that are usually wood or linoleum high, many slips occur in the kitchen.  
Keep commonly used items within reach so stretching out to get items does not occur

Don't use floor polish

Keep appliance cords out of the way to prevent tripping
Bathroom 
The bathroom Is another common area where falls occur.  Like kitchens, water can create a slippery floor.  Additionally, falls occur in the bathroom late at night when lights are dim.
Install grab bars next to the toilet and in the shower/tub (I highly recommend screwed-in grab bars and not suction cup grab bars.  Suction cups only need to fail once to become a mistake)

Purchase non-slip mats

Use a raised toilet seat so it is easier to get on and off the toilet
Living and Dining Room 
Falls do occur here, but not as often as the kitchen and the bathroom, still be little changes can make the difference
Arrange furniture to make it easier to get in and out of couches and chairs.

Remove caster wheels so items do not unexpectedly move

Rearrange lamps or change outlets so flipping a switch is all that is needed to turn on lights, rather than manually turning a lamp on or off.

Use TV removes and cordless phones
Stairs and Hallways 
Keep free of clutter

Secure carpets and remove throw rugs that are a major source of falls

Install handrails for stability

Make sure there is plenty of lighting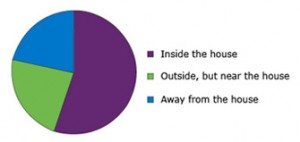 Tips To Stay Healthy, Safe, and Strong
To help prevent falls, here are some basic suggestions that go along way for many seniors.  
Getting your recommended intake of calcium with help keep bones strong.

Getting sufficient Vitamin D from outside activities will enhance calcium absorption

Exercising often will increase muscle and bone strength and make an individual stronger and more stable

Getting a medical alert system will be vital in case a fall occurs a phone is not nearby.
Fall Prevention Tips
Be proactive: remove falling hazards. A proactive plan is always preferable to seeking reactive treatment. Reduce the risk of falls inside the home by eliminating falling hazards in every room.
For Kitchen Safety:
Ensure the most used items are easily within your loved one's reach

Refrain from polishing the floors

Tidy up all appliance cords
For Bathroom Safety:
Install balance bars next to the toilet & shower or tub for extra stability

Use non-slip mats

Install a raised toilet seat
For Living & Dining Room Safety:
Rearrange furniture, so it's easy for your loved one to sit down & stand up from the couch, dining table, or any other seating

Make it easy to turn lights on & off by putting them all on one switch

Put a cordless phone in each room
Fall Prevention and Safety Ideas
In the unfortunate case that your loved one does fall, here are some proactive measures you can take to minimize the pain and damage:
Remain active. Physical activity improves flexibility, balance, and coordination. It also keeps muscles limber and joints smooth — so encourage your loved one to stick to regular walking and stretching routine. Even better, help them out by finding an activity you both enjoy doing together!
Ensure they are getting plenty of calcium & vitamin D for bone strength. Vitamin D and calcium deficiencies are all too common amongst seniors, which is why it is important to make sure they are getting enough of each. Vitamin D and Calcium Supplements help to improve bone health.
Get them a medical alert system. It is imperative for seniors to have a medical alert system that enables them to contact emergency services if they do fall.  This way, medical personnel will be on their way even if the senior cannot get to the phone to call for help. The sooner the medics can get to your loved one, the better.

Call us today at:  781-862-3300